We cannot stress enough the importance of great guides which play perhaps the most important role of any visit to Myanmar. Discovery DMC guides are carefully selected and among the best in Myanmar. Together with our experienced guides our team has perfected Myanmar travel experiences that are both unique and personal. With Discovery guides you will experience the best Myanmar has to offer.
Introducing our Guides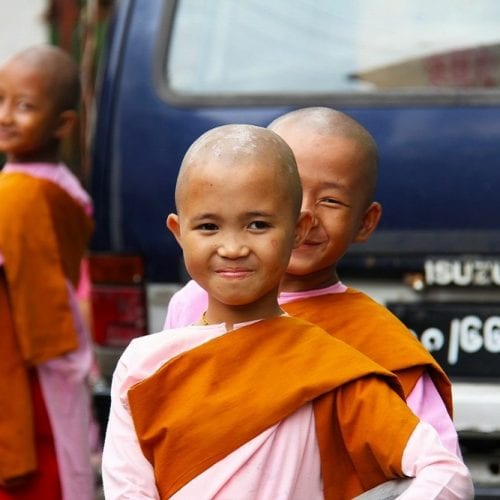 TUN (Mr.) – Walking & Photography Tours
Tun is very experienced and organized guide and active member of tour guides association and an author for some domestic travel publications. Tun is very knowledgeable and switched on person. In his company, not only will guests gain better understanding of Myanmar's history and culture, he will also keep them entertained with his little box that travels everywhere with him. To find out what's inside you need to travel with Tun. On this free time Tun loves to travel and he has been already to Hong Kong, Singapore.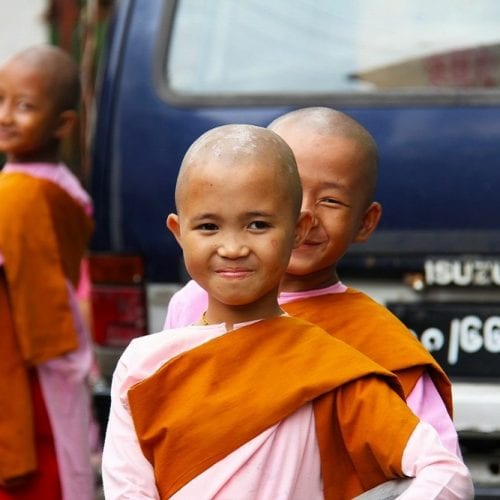 MOE (Mr.) – Walking Tours
Moe has been guiding for us over 10 years and has well over 20 years of experience in the tourism field. His excellent knowledge of the country and witty sense of humor will easily win you over. Moe loves to share stories, show the unusual and share his passion for Myanmar and travel. Discover the hidden treasures and real Myanmar life and humanity with Moe. Moe lived and worked some years in Singapore with his family and returned back to Myanmar when political reforms opening started.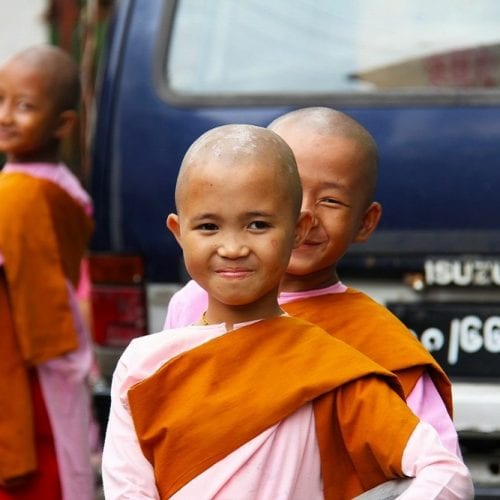 SAI (Mr.) – Trekking & Culture
Gentle and knowledgeable. Sai has very pleasant personality and is our most senior guide in Mandalay with extensive knowledge of Myanmar and excellent language skills. Sai loves to share his knowledge of the ancient royal kingdoms of Myanmar around Mandalay and his love for Myanmar and Shan culture and people. Discover the best tea shops and hidden treasures of Mandalay with Sai or take a scenic mountain trek through his home region. Sai is originally from Kyaukme, a small trading town in Northern Shan State near mountains. His favourite regions to travel are upper Shan state Hsipaw, Kyaukme and Mogok.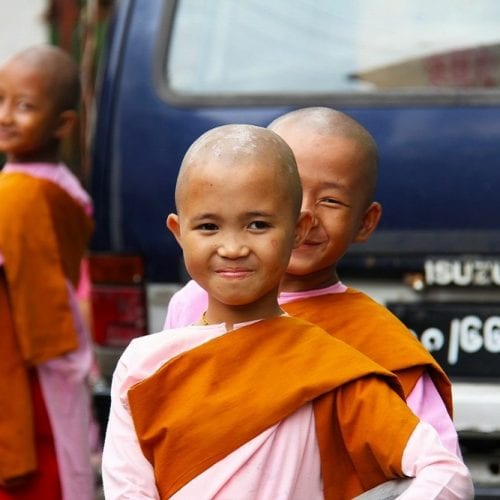 CHO CHO (Ms.) – Cultrual, Walking & Photography Tours
Is from Taunggyi in Shan state is one of our best guides. We have gotten continuously raving reviews and feedback of her from clients for the last 10 years. Her warm, curious and modest personality and passion for the country and people wins hearts easily over.
When not leading tours Cho Cho volunteers as teacher and is involved with charity and educational projects to help poor communities in need in Shan state.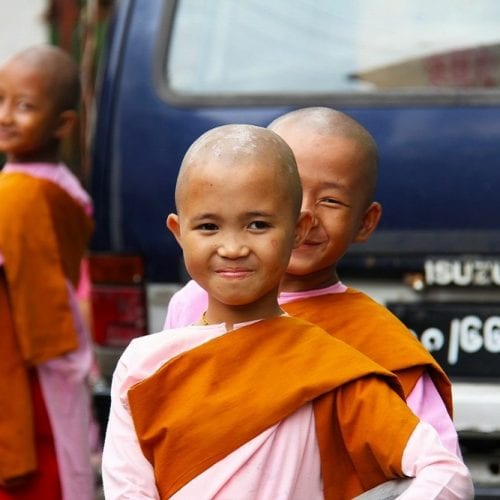 SWE (Mr.) – Senior Photography Guide, Bagan Expert
One of the most experienced guides in Bagan. Swe has been working with us for over 10 years already. Starting at young age of 17yrs, 18 years ago Swe started his guiding career in Bagan. From modest background, Bagan being merely a dusty village, he has studied and built up skills and knowledge over the years to impressive level. Swe's passion for Bagan temples, history and architecture are inspiring and truly open a different world to the guests. Swe is also professional photographer and knows all the best spots for photography in Bagan.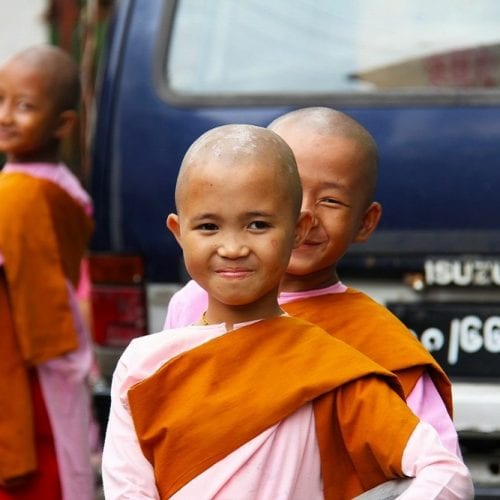 SAI WUNNA (Mr.)
Bagan native Sai comes with long guiding experience. Friendly and soft spoken Sai has been getting nothing but praise from our clients over the years. Sai has deep knowledge of the region and history of Bagan. He loves to share the legends and mysteries of Bagan and to show the life of the locals and what is real Myanmar. Ask him about off the beaten trails temples and trails less trodden and Sai will be delighted to lead you to his favorites spots in Bagan.
During his free time Sai enjoys reading books, cycling and travelling around Myanmar and visit other countries with world heritage sites.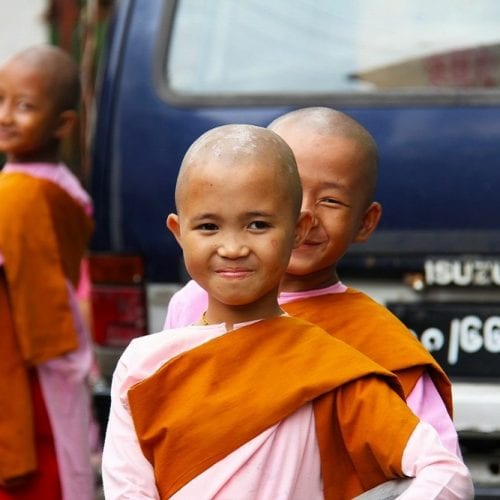 NAING ZAW (Mr.) 
Is one of our senior multi-lingual guides who has been working with us already over 10 years. He has well over 15 years guiding experience and has travelled to most corners of the country and to Europe as well. Naing Zaw is fluent in English, French and Spanish and has a law degree from Yangon University. "I find meeting people from different countries much more fascinating than desk job and love showing my beautiful country and sharing the best of Myanmar" says Naing Zaw.
OTHER REGIONS
Don't forget to check out our tours and activities in other parts of the country.