Recommended travel agents in Myanmar
What to take it to account when researching and booking your holiday to Myanmar ? and how to choose the good travel agent in Myanmar / Burma. There are now well over 2000 local travel agents in Myanmar and approximately 30 foreign joint venture companies. It's a jungle out there and competition is tough. In addition many neighboring countries travel companies present themselves as Myanmar specialists with own staff on ground.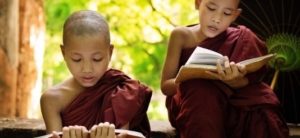 Choosing travel agency in Myanmar
When choosing your travel agency in Myanmar it is quite common to look to TripAdvisor reviews of other travelers. These are good to some extent but are not the whole truth and the only options available.
Sometimes it is also easy to spot reviews made by the agents themselves. So beware of such practices when using TripAdvisor otherwise you can find there some good travel advice and recommendations written by country specialists.
How to know if the travel agency in Myanmar really exists?
If you are unsure of the tour company in Myanmar that you are interested to book with, check their legitimacy by looking who are the owners and what experience do they have. How frequently they have updated the site and Facebook pages if such exist, check the ministry of tourism granted license number and whether they belong to UMTA Union of Myanmar Travel Agents Association.
It is ok to ask agents tour company license number if it's not posted on their website. Any other international affiliations are indication that they are bit bigger company.
What to avoid?
Avoid the very large companies that have close to 100 staff. You are less likely get personal service and care and just a run of the mill bulk trip with very little customization. Big companies live from groups and tour series mass movements and their focus is on volume travel. Many have grown dramatically during the last years which means large majority of the staff are young new comers and learners with limited knowledge.
Payments to Myanmar
There are more options now than ever before and banking is getting easier but it is still bit difficult due to sanctions. In general, Myanmar tours need to be paid in advance, prior to arrival.
During the last 3 years POS payment (swipe or chip reading) devices have become more available and also online credit card payments clearing to bank accounts in Myanmar has been enabled. International banking sanctions still apply so you may not be able to transfer yet USD currency from your account to Myanmar directly.
How to send payments to Myanmar
1. Go to your bank to request and authorize telegraphic transfer payment.
2. Settle by credit card if your agent can provide safe way to do it. There is usually 4-5% service fee which is charged by the charge of clearing bank(s).
3. Western Union has opened connections with most local banks in Myanmar and you can send cash to Myanmar as a private person to another registered private person can collect the money from a local bank in Myanmar.
How do I know if I have found good travel agent in Myanmar?
If you have found good tour company and travel agent they are fast to reply and come up with suggestions and improvements and have the guts to tell you that your trip plans might not make sense and that there are better ways to run the trip and some options worth considering. Good travel agent and tour operator knows his / her region throughout and will save you lots of time in searching options and making various bookings and payments and following up that all is ok and understood right.
Holidays in Myanmar – to suit your needs and likes
Myanmar is large country with many attractions and variety of destinations perfect for crafting almost any kind of holiday. Here below we have put together a few suggestions to help you deciding what you can do within your time frame.
Recommended Myanmar Holidays & Destinations
These are the most popular destinations and on every bucket list. Surely your friends will ask afterwards if you went there.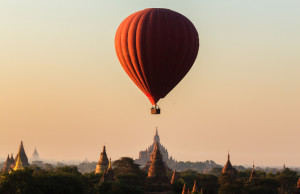 A must see destination with over 3000 temples ruins. Hot air balloon flights are magic here.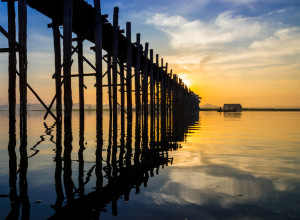 Easy access cultural heritage sites within short drive from Mandalay.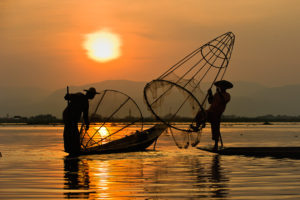 Charming inland sea with ethnic minorities, villages built on stilts over the lake and markets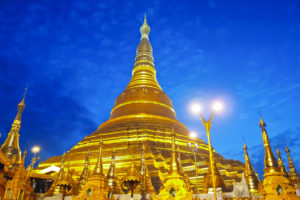 Old town colonial history and bustling economic capital of the country where you will notice the rapid changes
For extended circuit
Add Kalaw and / or Pindaya to Inle Lake visit
Add Salay and Mt Popa to your Bagan visit
Add Monywa and Powin Taung temple caves to drive from Mandalay to Bagan
River cruises between Mandalay and Bagan. From day cruises to 7 nights.
Beach extensions to Ngapali Beach. You can fly from Bagan and Heho directly to the beach and finish in Yangon.
Here is some advice for your Myanmar trip planning
What can I do in less than 4 Days:
Base yourself in either Yangon or Mandalay and explore the city and do day trips around the region. If you try to do more destinations most of the time will be spent in transit to and from airports.
Yangon – Dala / Twante – Bago
Yangon – Golden Rock – Yangon
Mandalay – Royal capitals – Monywa
Mandalay – Royal capitals – Pyin Oo Lwin
In 1 week:
This is enough time to explore some of cultural highlights of the country
Yangon or Mandalay – Bagan – Inle Lake
For beach add at least 2 nights more. 3-4 nights is recommended so you will have some time to relax before continuing to Yangon.
If you are not great fan of big cities and prefer nature you could leave out Mandalay and take in Kalaw instead. Hiking and visits to Magwe elephant camp make nice excursions from Kalaw.
I have 2 weeks for Myanmar. What do you recommend?
You can cover the main sites of all bucket list destinations Yangon, Inle, Bagan and Mandalay in 1 week.
Ideas for your second week
– Starting from Mandalay visit Mogok Ruby Land and Pyin Oo Lwin hill station town and take train ride over the Gokteik Gorge.
– Hike to Palaung villages in upper Shan State in Kyaukme and Hsipaw.
– Visit Chin ethnic villages in Mindat and Kanpetlet and Mt Victoria.
– Take soft adventure jeep tour in Myanmar Himalaya or trekking.
– Enjoy relaxing all-inclusive river cruise with shore excursions and entertainment.
– Visit tribal villages around Kyaing Tong region.
– Explore the tropical southern Myanmar's hidden beaches, colonial heritage and death railway.
Cruise, sail, snorkel or dive in the southern archipelago of 800 islands.
See more recommended Myanmar tours on www.discoverydmc.com  and on our specialised travel sites Myanmar trekking and hiking holidays and Myanmar Cycling Tours and Myanmar motorcycle Tours,  Myanmar Cruises