After early wake up and breakfast at 5.30am, a small group of 4 of us, head off driving west out from Taungoo city to Bago Yoma forest reserve where Burmese communist leaders hid for decades. The resistance movement was suppressed long ago and much of the forest has been logged. New teak trees have been planted and all hills and valleys are covered in green foliage, bushes and small new trees.
It is monsoon season and express way road from Yangon was flooded. We came a day earlier by train which arrived to Tangoo at 2am 3hrs late of schedule. Nevertheless our transportation was at the station to meet us for a short ride to our hotel.
Getting to the elephant camp
The journey to Pho Kyar elephant camp was pleasant 2hrs drive on winding road weaving through hilly terrain. There is no public transportation for this journey so make sure to arrange well in advance that you can go on your desired day. As usual the more people sharing the cheaper it gets. The road condition has improved much during the last couple years and 4WD vehicles are no more necessity for the ride.
The Pho Kyar Elephant Camp & village
The Pho Kyar elephant camp or a village is a cluster of houses with a couple small tea shops and a village school built with funding received from elephant tourism. The oozies as elephant handlers are called in Myanmar spend large part of their life with their elephants and take good care of them.
Elephant washing & parking
After the day's work and activities the Oozies walk their elephants to along small stream to a waterfall and a natural pool for a wash. Splashing water and scrubbing the sitting elephant in the water seems a daily routine. The elephant is clearly enjoying the treatment and takes great pleasure for being pampered for a moment before walking back up a muddy and steep elephant trail to the village.
Our guide helped us to buy some bananas at Taungoo market which were much appreciated by the elephants that we had been riding.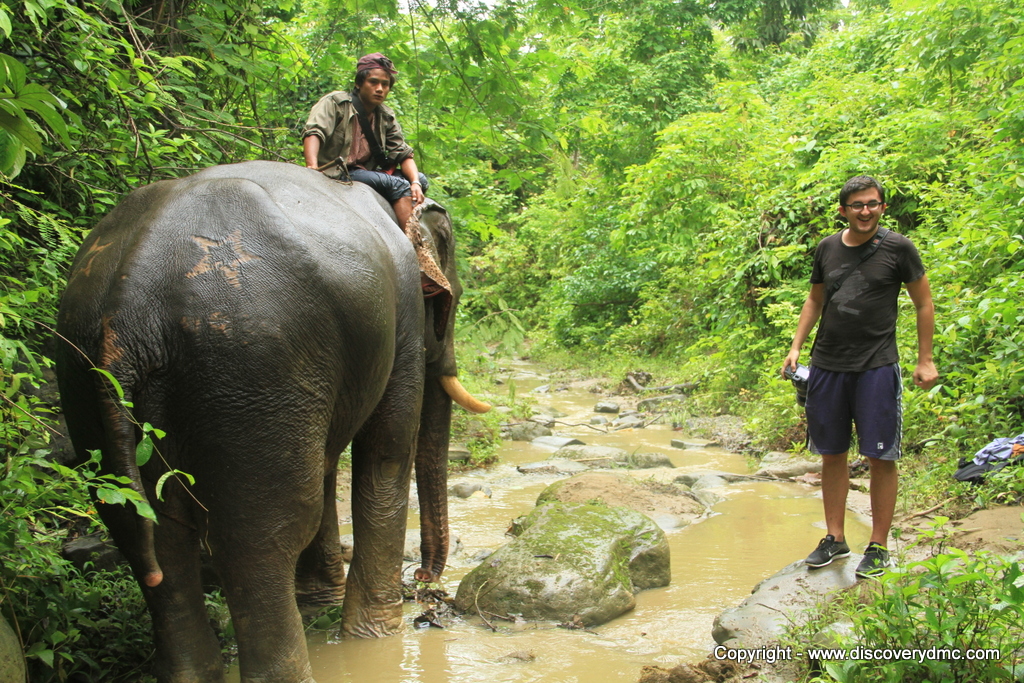 Elephants & timber extraction
There are currently 74 elephants in the Pho Kyar elephant camp and village, all of them belong to the Ministry of Forestry and Timber Enterprise.
Elephants have been used in sustainable/ selective timber extraction for long time in Myanmar until modern machinery arrived. The normal working year is 5 months per year. During the 7 months "free time" Oozies make extra income by producing charcoal for cooking from trees that they are allowed to cut and sell the charcoal at local markets further away. The elephant drivers receive monthly government salary around year for taking care of the elephants and logging. Income from tourism is irregular and still small but appreciated when the opportunity to earn extra buck arises.
Our elephant ride at Pho Kyar camp travelled into the forest on a track passing through at times dense vegetation to a site where some tree trunks had been chopped.
The working elephant had chest harness on with long chains that could be attached to a log. Despite the heavy load and friction the log seemed to glide effortlessly after the elephant. In a forest clearing the Oozies had prepared a site for coal burning where elephant piled the logs that were to be burned.
Following the cries of Oozie elephant picked up large piece of wood with its tusks tucked under and trunk locking the log as if fork lift was picking up a pellet and moving it to a new place… quite a site and what an incredible strength. These wet logs easily weighed hundreds of kg.
We learned from our elephant guide that the area still has wild elephants that sometimes come to village and cause mayhem. The domesticated elephants that are petrified by them. We learned that wild elephants only when young can be trained.
Traps are used for catching wild elephants, if the elephant is too mature it will be released back to wild. Most of the camp's elephants were born in captivity and are used to living closely together with people.
The uncertain future of the elephants
In 2014 Timber Enterprise of Myanmar under Ministry of Forestry announced that logging activities will be halted to save remaining forests. This may be a relief to the Oozies of Pho Kyar Camp, as long as they will keep getting monthly salaries from the government for looking after the government assets, the elephants. Walking daily to the nearest cutting areas is almost too far to do in a day.
The elephants in general are ready to for forestry work when full grown around 20yrs and ready to retire when 50yrs, so not too far off from people.
Myanmar has greatest amount of civil servant elephants in the world across the country. The destiny of the elephants is still unclear. Tourism can provide sustainable and alternative income to charcoal making and illegal logging activities and could employ Oozies families safeguarding their future.
By writing this we would like to encourage travelers to visit more Myanmar's elephant camps and to support elephant keepers to survive and save eco-systems for the next generations to come.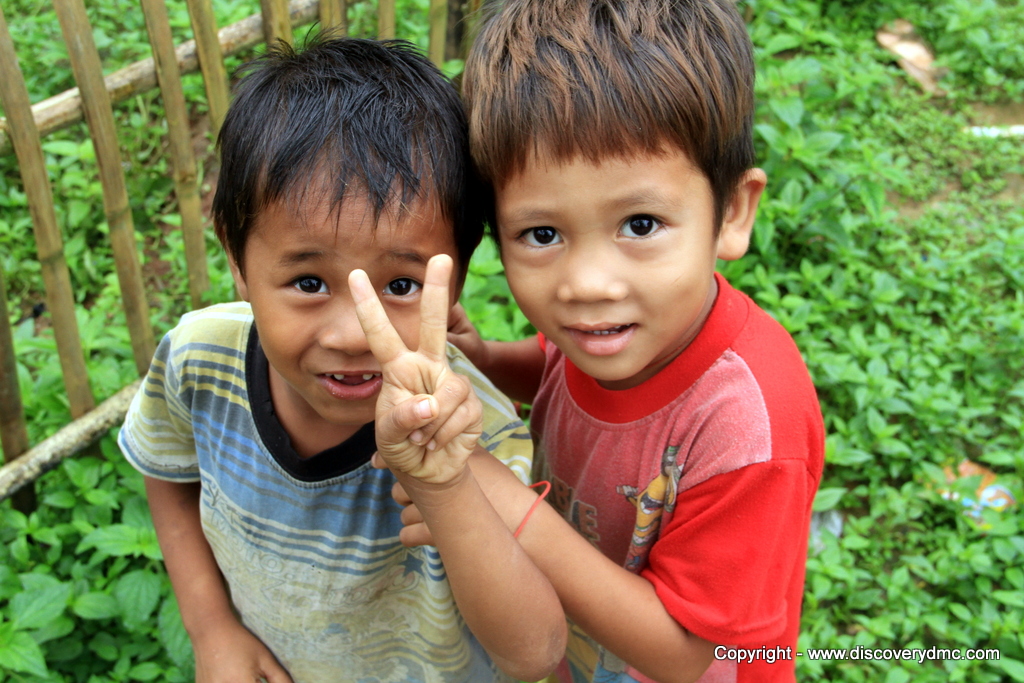 What to bring along to the elephant camp ?
Mosquito repellent
Bottled water
Some snack to share with elephants and oozies
Long pants and long shirt – there are all kinds of bushes and horse flies and other creepy crawlies that can disturb
Walking shoes or sandals that can get wet and muddy
Do I need to be fit? & how about other health issues?
In general there is not much jungle trekking if the elephants are in the village. If they are out in the jungle your guide will lead a trek out to find them. The hike can be strenuous at times. So you should be reasonably fit for the walk or can alternatively wait in the village should you feel unfit for it.
Particularly during the summer season in the jungle camp there is elevated risk of Malaria (Vivax). You might want to consider taking Malaria prophylaxis prior to travelling to the region. Taungoo has reportedly some Dengue fever cases like Yangon during the monsoon season.
Getting there
Taungoo city is one of the old Burmese kingdoms located 4.5hrs drive North of Yangon. By train from Yangon the journey takes approx. 6hrs. If you leave early morning with own car from Yangon you can visit the elephant camp on the same day but more enjoyable way is to spend a night in Tangoo first and go near morning after a good night of sleep.
Discovery DMC organizes tours to Pho  Kyar Elephant Camp. Contact us now for more information [email protected]