Festivals are an intricate part of life in Myanmar. Most festivals revolve around the lunar calendar or auspicious Buddhist dates. Below we have listed all of the major festivals taking place throughout the year. Contact our Discovery team to plan your trip around any of these festival dates.
Myanmar Festivals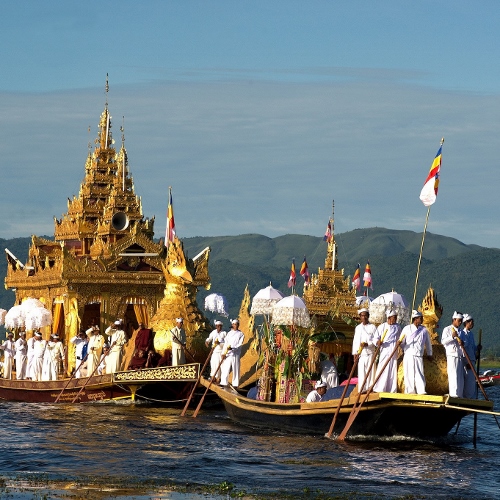 Phaung Daw Oo Pagoda Festival,Inle lake
Date: October 2018 10th – 27th Waxing Day of Thadingyut)
Location: Inle Lake Region
Duration: 18 days festival
Watch the procession of leg-rowed boats, which are ceremoniously tugging four Buddha statues situated on a royal barge clockwise around Inle Lake. Throughout the event leg-rowed boat races are being held and you will come across them during the excursion on the lake. Hundreds of other vessels travel in the entourage in a general festive atmosphere. Thousands of people from around the Shan State attend this most holy of all Shan celebrations.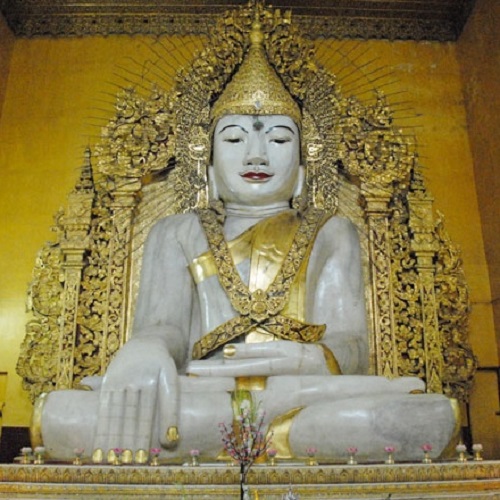 Kyauk Daw Gyi Pagoda Festival, Mandalay
Date: 23 October 2018 (12th Waxing days of Thadingyut)
Location: Mandalay Region
Duration: 8 days festival
It's situated at the foot of Mandalay hill, within a short walking distance from Mandalay Hill Resort. It is considered popular sales fair where all kinds of goods (some of them locally produced) are sold. Next to that is the usual organization of events similar to other Pagoda Festivals.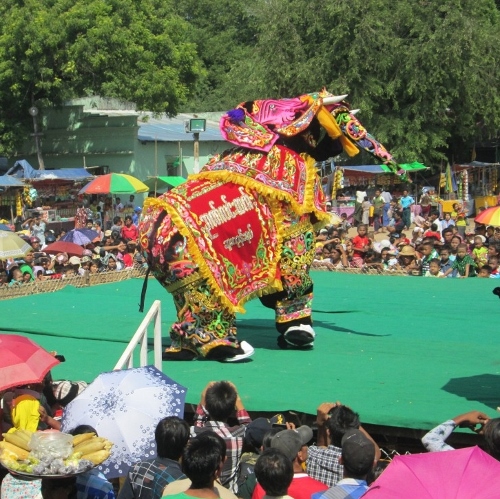 Dummy Elephant Festival,Kyauk Se, Mandalay
Date: 23-24 October 2018 (14th waxing days of Thadingyut)
Location: Mandalay Region
Duration: 1 day festival ending 24 October 2018
This unique and exotic elephant dance held at Kyauk Se, a small town not far from Mandalay. A huge but light elephant figure is made with bamboo and paper. Men take their places inside the figure and dance around the town to the accompaniment of Dobat and Drums. The elephant dancers circle three times at the foot of the hill to pay homage to the Shwethalyaung Pagoda. It is a dance that requires precise rhythm and timing in order for the elephant dancers to maintain uniformity inside the elephant figure. Numerous life-size paper dummy elephants sing and dance to the accompaniment of music.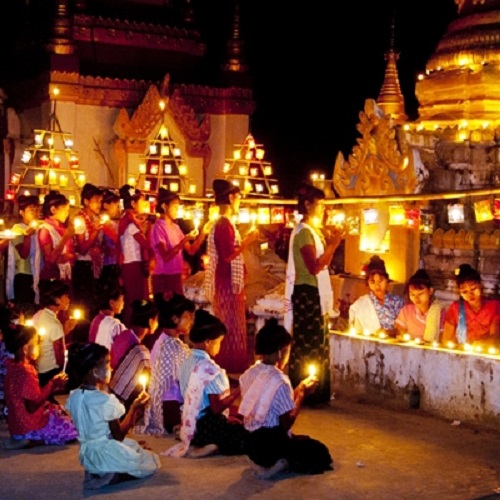 The Thadingyut (Festival of the lights), Throughout Myanmar
Date: 23-25 October 2018 (14th Waxing Day of Thadingyut)
Location: Throughout the country
Duration: 3 days festival
To mark the end of the Buddhist Lent, and is also one of the most prominent festivals of the year. Pagodas, houses, public buildings, parks, and monuments are all illuminated and there are various kinds of activities for everyone to enjoy. Thadingyut is not only for joyous but also thanksgiving and paying homage to Buddhist monks, teachers, parents and elders, and asking pardon for whatever misdeeds might have committed.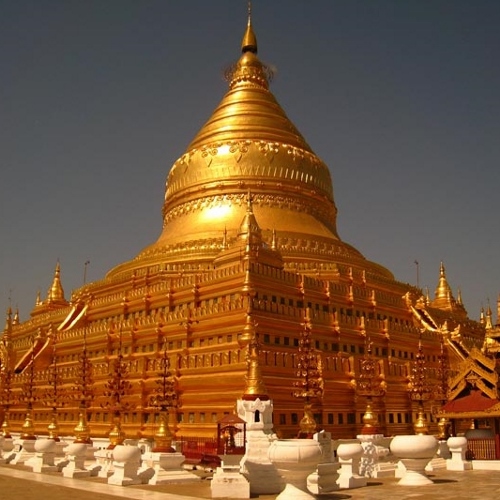 Shwezigon Festival, Bagan
Date: 10-24th October 2018 (8th Waxing Day of Tazaungmone)
Location: Bagan Region
Duration: 14 Days
Shwezigon Festival will be held starting from 10 October to 24 November. There are evening entertainments such as Zats: (a variety of dances, songs, short and long plays), Anyeints (a performance of a few hours in which a number of "jokers" caricature current situations and or person strung together by a traditional dancer, popular movies shown in open air. On full moon day (06 Nov.), there is a communal offering of food to the monks from the nearby monasteries (ca. 600) lined up as in usual offerings.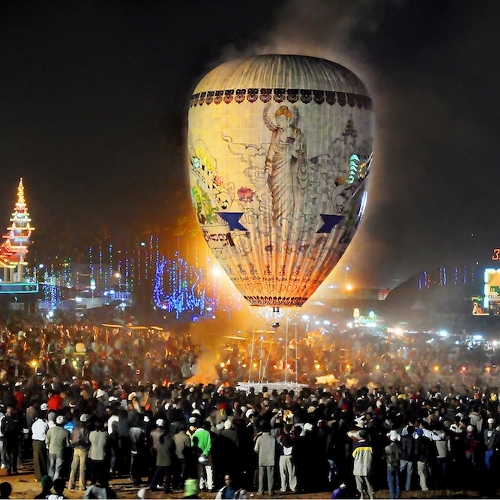 Balloon Festival, Taunggyi
Date: 17 – 22th November 2018 (9th Waxing Day of Tazaungmone)
Location: Taunggyi, Shan State
Duration: 7 days festival
The fireworks are in the form of rockets. There is always hot balloons competition day and night. Day balloons are usually in the form of Pagodas, and animals such as elephant, dragon or ducks while the night balloons usually in the shape of rugby ball, huge elongated paper balls with small lighted multicolored paper lanterns hung around their sides and balloons would sting along fireworks and fire sticks which are set off mid-air fireworks.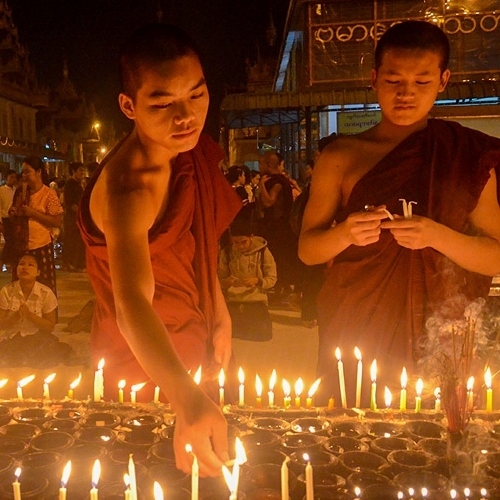 Ta Zaung Dine Light Festival, Throughout Myanmar
Date:  November 2018 (one day before Full moon of Tazaungmone)
Location: Throughout Myanmar
Duration: 3 days festival
Another festival of light held on the full moon day throughout the country. Home and streets are illuminated and Buddhists are provided robe and various requisites at Ka-htain (Ceremony of offering robes to monks). On this particular full moon day number total 9,999 candles are ceremoniously lit at mid night. Visitors are served with mixed salad of maezali buds, believed to possess powerful, magical and medicinal properties if eaten at this time.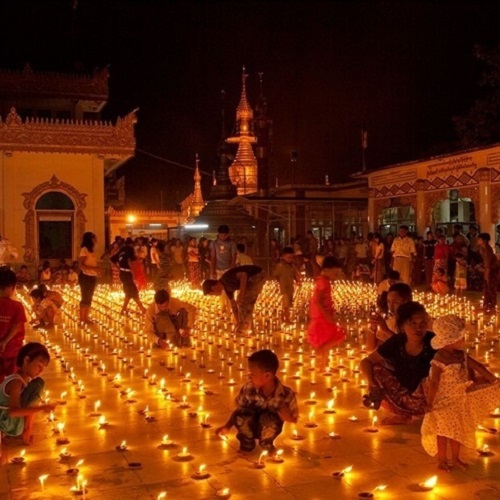 Than Bod De Pagoda Ceremony, Monywa
Date: 20th – 22th November 2018 (One Day before Full Moon of Tazaungmone)
Location: Monywa
Duration: 2 day festival
Like other pagoda festival with the usual entertainment provided. Myanmar thanaka, sandalwood and woven textiles (cotton blankets and longyis mainly) can be bought at the various stalls around the pagoda area.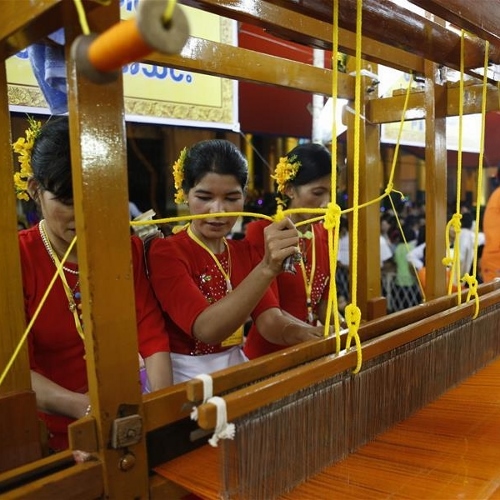 Robe Weaving Contest,Throughout Myanmar
Date: 21st November 2018 (Full Moon Day of Tazaungmone)
Location: Throughout Myanmar
Duration: 1 day festival
The robe weaving ceremony is held on the eve of the day before full moon day in one night. This is a competition for the weaving skills between teams of women to complete special saffron-colored robes, called "Ma Tho Thin Gan" from the evening onward at dawn. It is still done in the traditional way and lots of people enjoy watching the demonstrations. At dawn, the robes are offered to the great image of Lord Buddha and followed by the prize giving ceremony for the winners.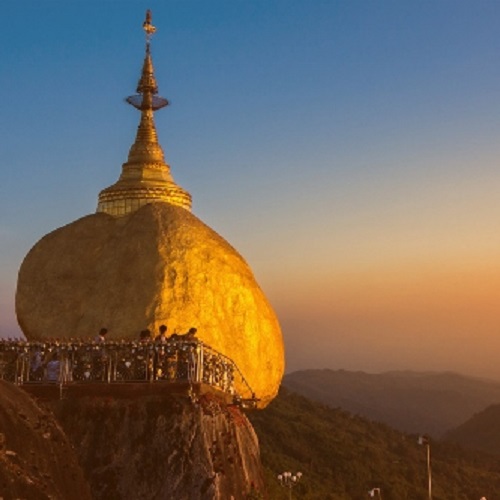 Kyaikhtiyo Pagoda Festival, Golden Rock
Date: 24 November 2018 (Full Moon Day of Tazaungmone)
Location: Golden Rock
Duration: 1 day festival
The boulder, standing on the edge of a peak in the highest mountain range, is said to be freely hanging over the cliff. The place is famous as a pilgrimage and holiday outing spot. On this particular full moon day number total 9,999 candles are ceremoniously lit at mid night.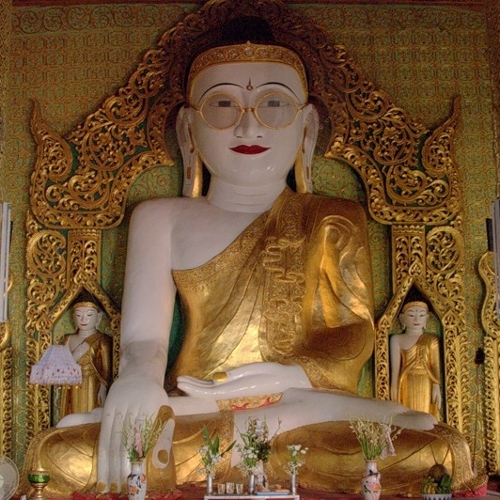 Shwe Myat Mhan Pagoda Festival, Shwe Taung Near Pyay
Date: December 2018 (8th Waxing Day of Nadaw)
Location: Pyay Region
Duration: 8 days festival
This pagoda festival is as same as the others pagoda festival. But one interesting thing is during the British time; Mrs. Hurtno wife of the commissioner was relieved from her eye disease after she offered a pair of glasses to the Buddha. Local people who lives around this area they believe that whoever have a problem with eyes they make novena to this pagoda.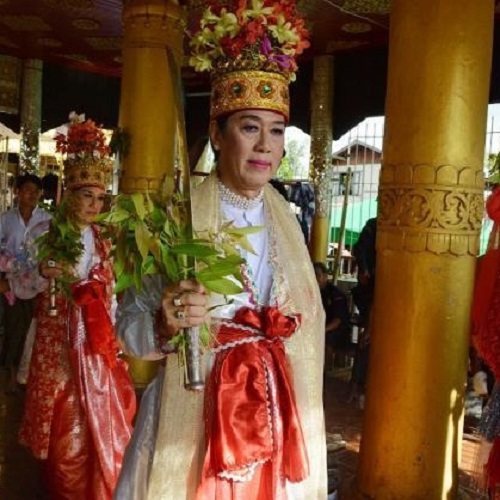 Popa Nat Spirit Festival,Mt.Popa
Date: December 2018 (Full Moon Day of Nadaw)
Location: Mt.Popa Region
Duration: 1 day festival
Mt. Popa being considered most important Nat worshiping center, thousands of country folks and town people in their joyous, light-hearten and merrymaking in this particular festival. Thousands of animals were sacrificed to the Nats during the festival however this practice has been stopped since Bagan period. Spirit possession and Overall drunken ecstasy are part of the celebration.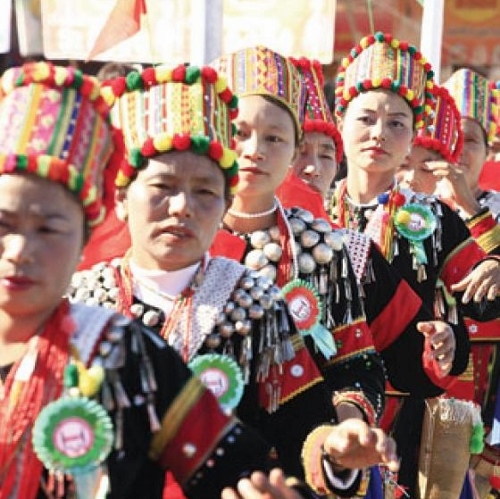 Kachin Manaw Festival
Date: Start of January
Location: Myitkyina and Putao of Kachin state
How does joining a line of people dressed in their best costumes and dancing a spiritual dance around a totem-like pole sound? At the same time, be in awe at the beautiful traditional costumes and the colorful, traditional Manaw poles decorated in Kachin motifs. This is exactly what happens on the 10th of January in Myitkyina and Putao of Kachin state. The Manaw festival is one of the most popular festivals in Myanmar, and has been around for more than three decades. It is a celebration of the New Year by worshiping God Lamu Madai, also known as the God of the Spirits.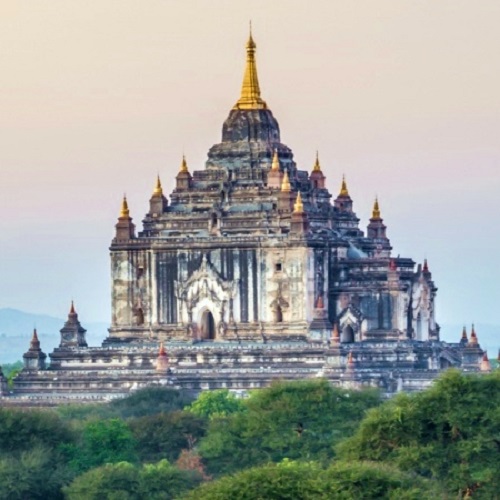 Ananda Pagoda Festival
Dates: January (The pagoda festival duration is one month (30 days)
Location: Ananda Pagoda, Bagan
During this festival season, you can experience life as it was before cars were invented and people still used bullock carts. Camp out to a performance of famous local theatrical troupes and other traditional entertainments. Ananda Pagoda Festival is one of the most famous pagoda festivals in Bagan. You will have a chance to try out different savory foods and buy many souvenirs at this festival. At dawn on the Full moon Day of Pyatho, hundreds of monks line up and make their way between donors lined up on both sides. The local people make many offerings to the monks, ranging from food to personal essentials such as toothbrush.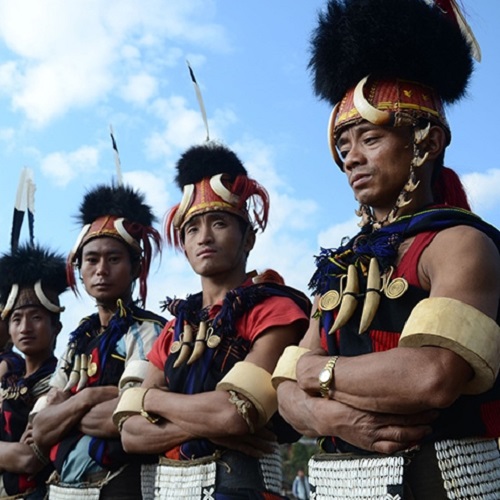 Naga New Year
Date: 15th – 19th January
Location: Lathe (Layshi) of Sagaing Region
During this New Year festival, you will be busy taking pictures of Naga warriors wearing hats made from bear fur, horn bill feathers, wild boar tusks, and tiger claws. You will also see men in minimal clothing with tiger fangs hanging from their necklaces. Until recently, Naga people were known to take off heads and body parts of their enemies as a way of sacrificing to the gods and for personal glory. They would also hang these parts from trees to "fertilize" the community. Arrows were placed through the eyes of the heads to ward off evil spirits. Although much has changed since then, the New Year festival allows you to learn about the cultures of a variety of different Naga people.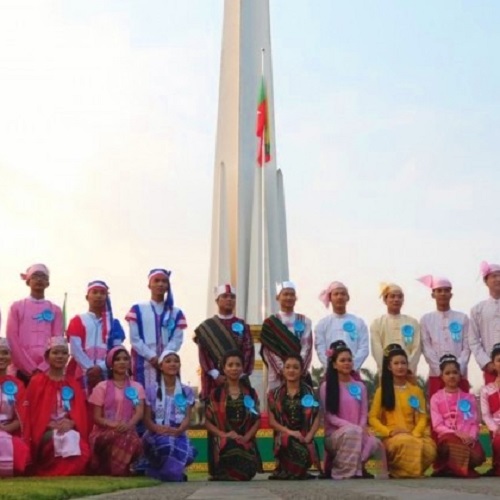 Union Day
Date: 12th February
Location: All across Myanmar
Union Day of Myanmar is a national holiday that honors the day Bogyoke Aung San helped unify all of Burma. Since five days before the Union Day, a ceremony to mark the annual relay of Union flag begins at the City Hall. During the relay, the flag is passed down from people to people and is carried through 35 townships before arriving at People's Square on Pyay Road for the actual ceremony on Union Day.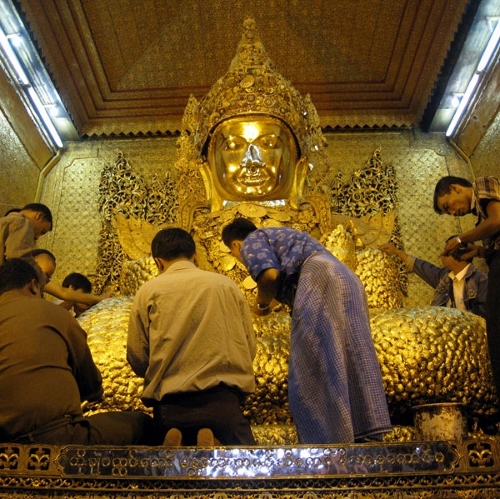 Mahamuni Pagoda Festival
Date: End of February
Location: Mandalay
On the full moon day of Thabodwe, thousands of people from across the country gather up at this pagoda to burn a variety of incense sticks for the Myanmar Buddha image as a way of paying homage. In addition, glutinous rice (sticky rice with ginger, coconut and sesame) are offered to the monks. This festival explodes with fun and energy for two days. Mahamuni Buddha image is highly venerated as it is said to be made in front of Buddha himself. The image is covered with 15 cm thick god.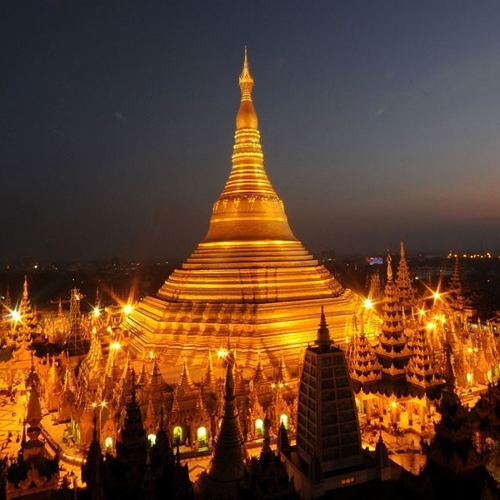 Shwedagon Pagoda Festival
Date: 1st – 5th March, preceding Full Moon Day of Tabaung
Location: Yangon
Shwedagon Pagoda Festival is the largest paya pwe (pagoda festival) in Myanmar. Monks recite the Holy Scriptures continuously for 24 hour every day for the entire week before the full moon day of Tabaung. The Buddhists believe that this will keep the evil away and make the country safer. Donations from those who attend the festivals go towards the preservation of the Pagoda. There will also be competitions of weaving holy robes using traditional looms which will later be offered to the Buddha images at the four corners of the pagoda before dawn.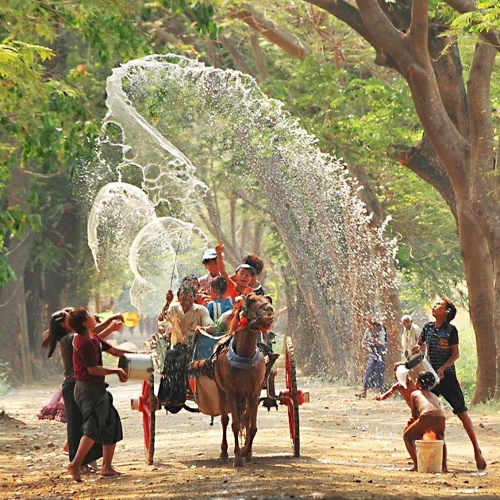 Thingyan Water Festival
Date: 13th to 16th April 2018
Location: All throughout the country
Thingyan festival is the largest and most important public holiday throughout Myanmar. Cool down yourself in this scorching hot weather by participating in the water festival where people throw water at each other in order to wash away last year's bad deeds. Even ask you walk down a local street, children will splash you with water using small plastic camps and waterguns. However, as you drive through the main streets, you will observe people squirting water with garden hoses and even fire hoses to those who pass by their mandats (stage). Don't hesitate to participate in this water splashing festival and feel free to splash water at anyone who passes by except monks, nuns, and pregnant women. There will also be performances of traditional dances and songs along with more modern groups. Also, don't forget to try one of the Mote Lone Yay Paws, Myanmar Glutinous Rice Balls with palm sugar inside. Mote Lone Yay Paw means "round snacks floating on water" and is a traditional food of the Water Festival. Friends and families enjoy their time together as they make the rice balls together, sometimes even putting in a small piece of chili instead of palm sugar in order to prank others. On the last day of the Thingyan festival, people do good deeds by paying respect to the elders. They would have a ceremony where young people would wash hair and cut nails for the elders. They would also gadaw (bowing down three times as a way of showing respect) and offer gifts to the elders. Others also rescue fishes from areas that were drying up or that were captured into larger lakes and rivers with a prayer and a wish saying "I release you once, you release me three times."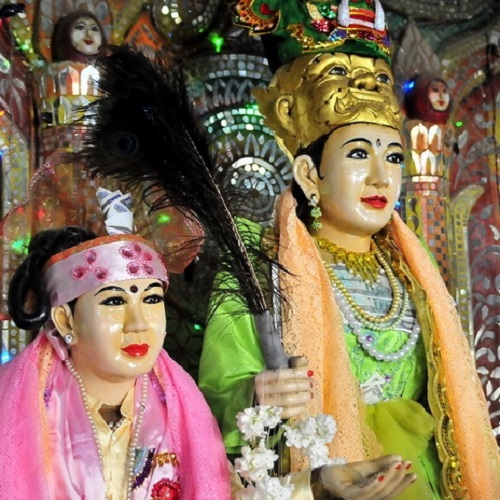 Taung Pyine Nat (Spirit) Festival
Date: Early August, From 8th waxing day to the full moon day of Wakaung
Location: Taung Pyone village, Mandalay
Thousands of worshipers come to the village in commemoration of two brothers (Shwe Phyin Gyi and Shwe Phyin Lay). The two brothers served King Anawyahtar during the Bagan Era (11th century) and were executed in the village. They are now believed to be powerful spirits. Worshipers offer alcoholic drinks and meat for the two spirit brothers for good luck. There are also Myanmar traditional orchestras for those who dance to make the spirits happy.